A global network for specialist
political RISK and business intelligence
Expertise is spread out across many minds and places, impossible to find in any one organisation. A network approach is the answer. We deploy best-matching trusted sources for each engagement. We cut out the typical overheads of walled-in consultancies to provide pure intelligence: unique, actionable and compliant insights at a fraction of the cost.

Our clients include oil and gas, infrastructure and FMCG multinationals,
specialist insurers, international banks and hedge funds.


"Enquirisk's report on Russia's oil and gas quickly provided us with insights we had not found anywhere else. In particular, the report made extremely valid points on oil and gas business drivers, as well as on the country's financial and economic strategy" - Technip
Technip is a world leader in project management, engineering and construction for the energy industry
"At Swedbank, we take pride in providing our clients with regular access to leading international experts, including on topical geopolitical issues. On the Russia-Ukraine crisis, we relied on Enquirisk's director Dr. Carlo Gallo, who flew in and spoke to over a hundred investors and senior company management at both our Oslo and Helsinki offices. Our clients deeply appreciated Dr Gallo's ability to place fast-developing and complex events in perspective, explaining root causes and short-term drivers, with an emphasis on the business implications. We are very grateful to Enquirisk for such quality service."

With 8 million private customers and more than 600,000 corporate and institutional clients, Swedbank is the largest bank in Sweden, and one of the leading banks in Scandinavia and the Baltic.

Trond Hana
Vice President, Corporate Access at Swedbank Norway, Oslo.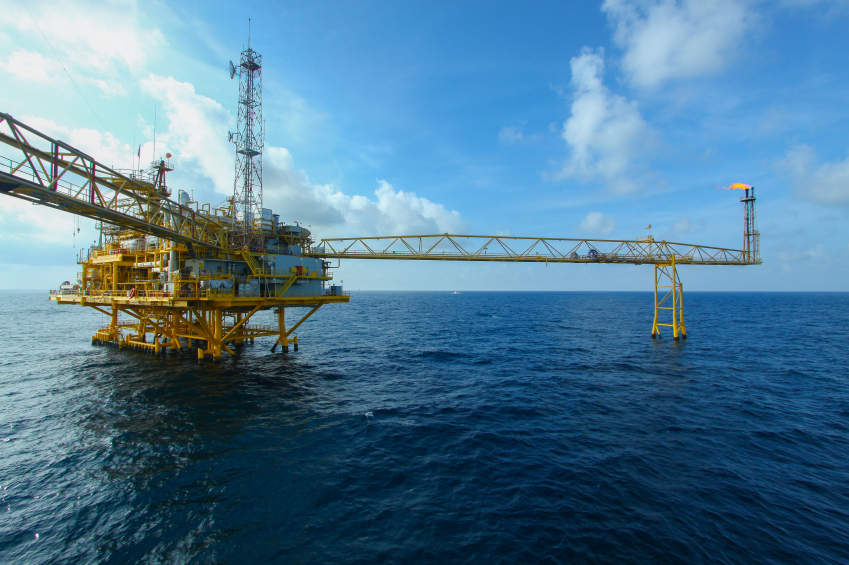 Due Diligence on Low-Profile Construction Company in Pakistan
We were asked to look into a low-profile company operating in one of Pakistan provinces. We ran confidential enquiries on the ground and managed to confirm the identity of its principal owners and management, to find out about their business interests outside the company, to ascertain the real nature and scale of the company's operations, its track record in the construction industry, and its reputation for probity and financial standing.
Strategic Business Intelligence on the Fertiliser Industry in Russia and Eastern Europe
Our client wanted to better understand key business trends, challenges and opportunities, affecting the fertiliser industry in Eastern Europe and Russia/CIS. We conducted discreet, on-the-ground expert interviews in several countries and were able to identify clear patterns affecting the industry: New export markets of topical interest to the main industry players; operational pressures points and perceived new opportunities; upcoming or recent changes in business leadership; M&A trends; the effects of a changing policy and regulatory environment; opaque competitive practices in the industry, etc..
Forecasting Government Regulatory Changes affecting Oil Majors in Kazakhstan
A London-based institutional investment management firm, with tens of billions of USD in assets, engaged us to estimate the likelihood of key regulatory decisions by the Kazakhstan government, which would likely impact the standing of international oil and gas majors operating in the country. We spoke discretely to a range of carefully selected and highly relevant local industry sources and experts, to gather unique commentary on the political-institutional, macro-economic, industry and geopolitical factors likely to have a bearing on the issue. We also examined the potential role of international oil and gas companies, such as China's CNPC.
Risk Monitoring of Arab Gulf and Latin America for Oil and Gas Multinational
A leading oil and gas P&E company hired us to provide on-going analysis of political, economic and social developments in their countries of operation in the Arab Gulf and Latin America. The Client wanted the service to go beyond media accounts to provide timely, nuanced and contextualised insights on evolving risk trends. They had tried several established providers of similar services, but had found that their analysts lacked direct local expertise or that their services were too expensive. Enquirisk offered a bespoke yet cost-effective risk monitoring solution. The Client was very satisfied with the service and renewed and expanded the contract after the first 6 months.
Our industry experts and on-the-ground sources have a long track record of gathering unique insights discretely. Our well-placed and trusted sources provide specialist intelligence on all industries and in all markets globally.
Dr Carlo Gallo
Founder & Manager of Enquirisk
Russia and CIS Political Risk Specialist
Dr Gallo has helped dozens of multinationals make crucial investment decisions. Before founding Enquirisk, he spent over six years as lead political risk analyst on Russia & the CIS at Control Risks. Previously, he completed a highly commended PhD at the London School of Economics and Political Science (LSE).